You want luxury and relaxation – they want fun and adventure. We have great news – everyone gets what they want when staying with Maison Parfaite. Stay in exquisite luxury, and still have loads of fun places to take the children. Here's our top twenty great places to go, all of them within easy distance of a Maison Parfaite exquisite holiday home. Our list starts near Leeds, and heads North and East. So take a look, tell your little ones, and book your next perfect holiday – you know they'll love it, and of course they'll love you too.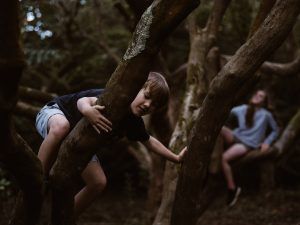 Go Ape – Temple Newsam, Leeds, LS15 0AE
Challenge yourself and your family at Go Ape. With three different routes to choose from, even the littlest adventurers can participate. Test your skills on flying carpet crossings and zip wires while enjoying breathtaking views from the platforms high above. Go Ape Temple Newsam | Leeds Outdoor Activities Near Me | Go Ape
Royal Armouries – Leeds Dock, Leeds, LS10 1LT
The Royal Armouries is a perfect blend of history and fun. Explore fascinating galleries with over 8,500 objects and artifacts, dress up in costumes, and even practise archery at the crossbow range. Don't miss the themed activities and live action combat demonstrations. Upcoming Events | Royal Armouries
Harewood House – Harewood, Leeds, LS17 9LG
Create lasting memories at Harewood House, where you can admire opulent decor and fine art inside the house and explore the beautiful gardens outside. Interact with farm animals and guinea pigs while enjoying the serene surroundings. Harewood House – Enjoy great family days out and unique art exhibitions in one of Englands best historic houses.
Tropical World & Roundhay Park – Princes Avenue, Leeds, LS8 1DF
Tropical World offers a twist on traditional family days out. Encounter creatures from different habitats and explore the nocturnal zone. Afterward, take a leisurely stroll or enjoy a picnic in Roundhay Park. Visit Leeds Zoo | Tropical World Leeds
Stockeld Park – Wetherby, LS22 4AN
Experience pure excitement at Stockeld Park. Find your way out of the maze, zip around on roller skates, and compete in thrilling go-kart races. Explore the Enchanted Forest, adventure playgrounds, and bounce in the Inflatable Zone. It's a day of non-stop family fun. Family Days Out | Parks & Adventures Yorkshire | Stockeld Park
JORVIK Viking Centre – Coppergate, York, YO1 9WT
Step back in time at JORVIK Viking Centre and explore reconstructed Viking streets. Learn about Viking history through interactive displays showcasing fascinating artefacts. It's a riveting destination for a historical and fun-filled day. JORVIK Viking Centre – a must see attraction in York
National Railway Museum – Leeman Road, York, YO26 4XJ
Discover the impressive collection of locomotives at the National Railway Museum. Get a behind-the-scenes look at the workshop and witness skilled engineers at work. It's a captivating experience for visitors of all ages. National Railway Museum

York Maze – Elvington Lane, York, YO19 5LT
York Maze is the ultimate seasonal attraction for family fun. Get lost in the largest maze in Europe and enjoy play zones with jumping pillows and climbing zones. Pack a picnic and get ready for an adventure in the great Yorkshire countryside. York Maze – Home
York Dungeon – Clifford Street, York, YO1 9RD
Experience the macabre side of Yorkshire at York Dungeon. Explore the bloodcurdling history of the area through spine-tingling shows and special effects. From notorious figures like Guy Fawkes to legendary Vikings, this 75-minute journey will keep the whole family on the edge of their seats. Unmissable York Attractions | The York Dungeon (thedungeons.com)
York Bird of Prey Centre – Huby, North Yorkshire, YO61 1JB
For an educational and exhilarating day out, visit the York Bird of Prey Centre. Witness magnificent birds such as the British Golden Eagle and African Hawk during the daily flying shows. If you're feeling brave, you can even interact with the birds up close. York Bird of Prey Centre
The Web Adventure Park – Wiggington Road, York, YO32 2RH
Looking to tire out your energetic kids? The Web Adventure Park is the answer. With giant slides, outdoor playgrounds, and a wired high ropes course, there's no shortage of fun and excitement. Your little ones won't want to leave this extensive park. The Web Adventure Park
Flamingo Land – Malton, YO17 6XY
At Flamingo Land, you'll get double the fun. This theme park not only offers thrilling rides but also boasts a fully-fledged zoo. Encounter a variety of creatures, from creepy crawlies to fascinating reptiles. Hanging out with a tarantula is just one of the unique experiences you can have here. Home – Flamingo Land Resort
Mother Shipton's Cave – Knaresborough, HG5 8DD
Step back in time at Mother Shipton's Cave, one of the oldest and most fascinating family activities in Yorkshire. Explore the legendary cave and well, and keep an eye out for Ursula Sontheil, the famous prophetess. Don't miss a visit to the nearby Knaresborough Castle, known for its rich history and stunning architecture. Mother Shipton's Cave | England's Oldest Tourist Attraction
White Scar Cave – Ingleton, North Yorkshire, LA6 3AW
Discover the underground wonders of White Scar Cave. Venture deep beneath the surface to witness stunning formations, including underground waterfalls and unique rock structures. This underground adventure is a must-visit for explorers of all ages. The Longest Show Cave in England and the UK | White Scar Cave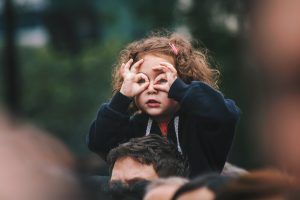 Fountains Abbey & Studley Royal Water Garden – Ripon, North Yorkshire, HG4 3DY
Explore the ruins of Fountains Abbey, wander through the Georgian water garden, and stroll through the medieval deer park. Enjoy the beautiful footpaths and keep an eye out for events like den building. It's a perfect blend of history and adventure.
Fountains Abbey & Studley Royal | Yorkshire | National Trust
Brimham Rocks – Near Harrogate, North Yorkshire, HG3 4DW
Visit Brimham Rocks, a natural playground with unique rock formations. Spot shapes like the Dancing Bear, The Eagle, and The Gorilla. Kids can run and explore while you enjoy breathtaking views. Don't forget to pack a picnic for a perfect day. Brimham Rocks | Yorkshire | National Trust
Lightwater Valley – Ripon, North Yorkshire, HG4 3HT
For thrill-seekers, Lightwater Valley is the ultimate theme park. Experience rides that will get your heart racing, as well as the family-friendly Ladybird ride. Enjoy activities like Jurassic Golf and a soft play center. It's a day of non-stop family fun. Lightwater Valley Family Adventure Park | Theme Park Yorkshire
Castle Howard – North Yorkshire, YO60 7DA
Transport the whole family back in time with a visit to Castle Howard. Explore the beautiful grounds, play in two play areas, and enjoy the Adventure Playground. Inside, discover history and enjoy various dining options. Castle Howard House and Gardens – A Place Like No Other
The Forbidden Corner – Leyburn, North Yorkshire, DL8 4TJ
Experience the unique and strange attractions of The Forbidden Corner. Venture through underground tunnels, encounter mind-boggling statues, and explore inexplicable follies. Take a stroll around Tupgill Park to complete your day. The Forbidden Corner – The Strangest Place in the World
Thorp Perrow Arboretum – Bedale, North Yorkshire, DL8 2PS
Explore the sprawling grounds of Thorp Perrow Arboretum. Wander through lush greenery and admire the stunning sights. Visit the wildlife centre and let the kids enjoy the playground. It's a perfect family outing. Your Visit (Home) – Thorp Perrow
Yorkshire offers an abundance of family-friendly attractions. From thrilling adventures to historical wonders, there's something for every kid, from the little kids who want to grow up, to the big kids who will never grow up. And when you combine the best fun and adventure with the most exquisite holiday homes from Maison Parfaite, you really do have the perfect family holiday. What are you waiting for? Book today and start planning your family fun.