Maison Parfaite LS1 is a stunning selection of one and two bedroom apartments in a late Victorian building, nestled right in the heart of vibrant Leeds. Perfectly located on a quiet back street, but mere steps away from all the action, Maison Parfaite LS1 has been lovingly restored to deliver high-end accommodation for our guests.
This characterful, charming property features luxurious, winged velvet beds, high-spec Kesseler kitchens with Neff appliances, keyless entry, Smart TVs (with Netflix and Bluetooth sound connectivity) and infrared heating – the height of modern luxury living and the perfect stay for couples, friends, families, and corporate guests.
Whether you're in Leeds on business, for a night on the town, a weekend of shopping, or an international event, Maison Parfaite LS1 is your perfectly located, luxurious base.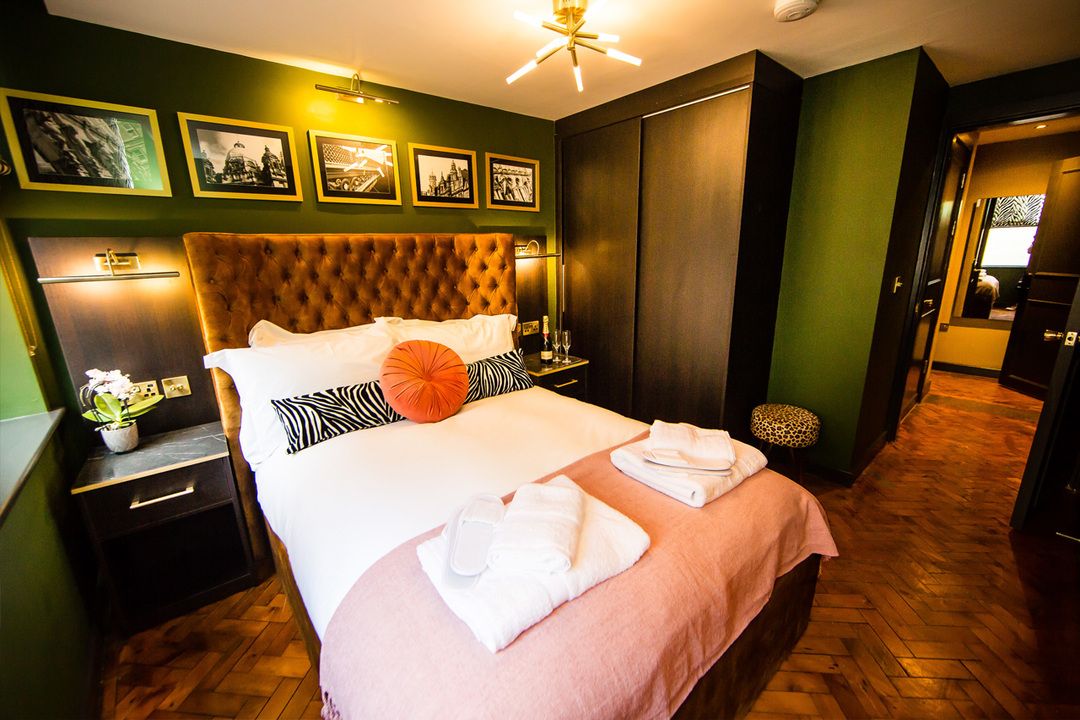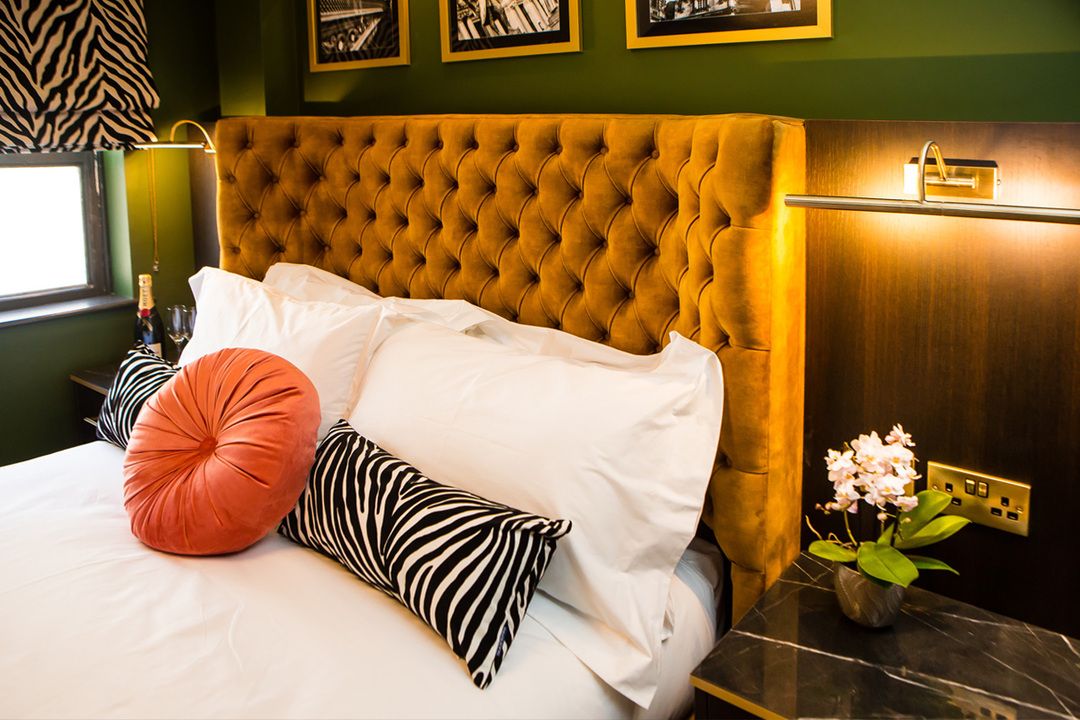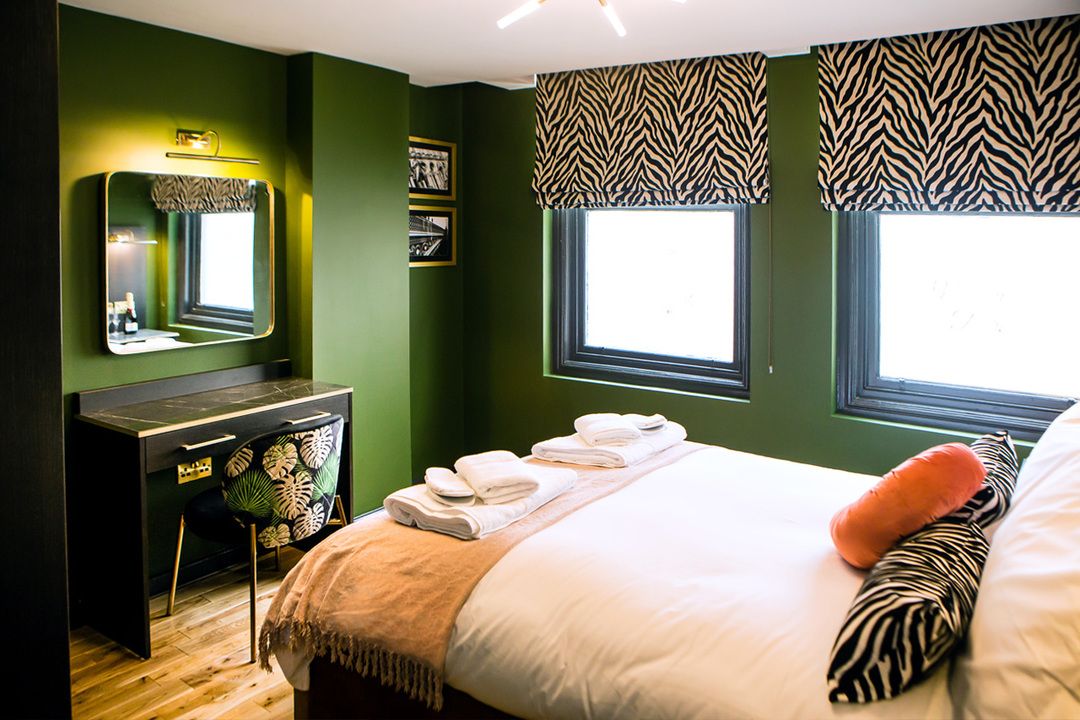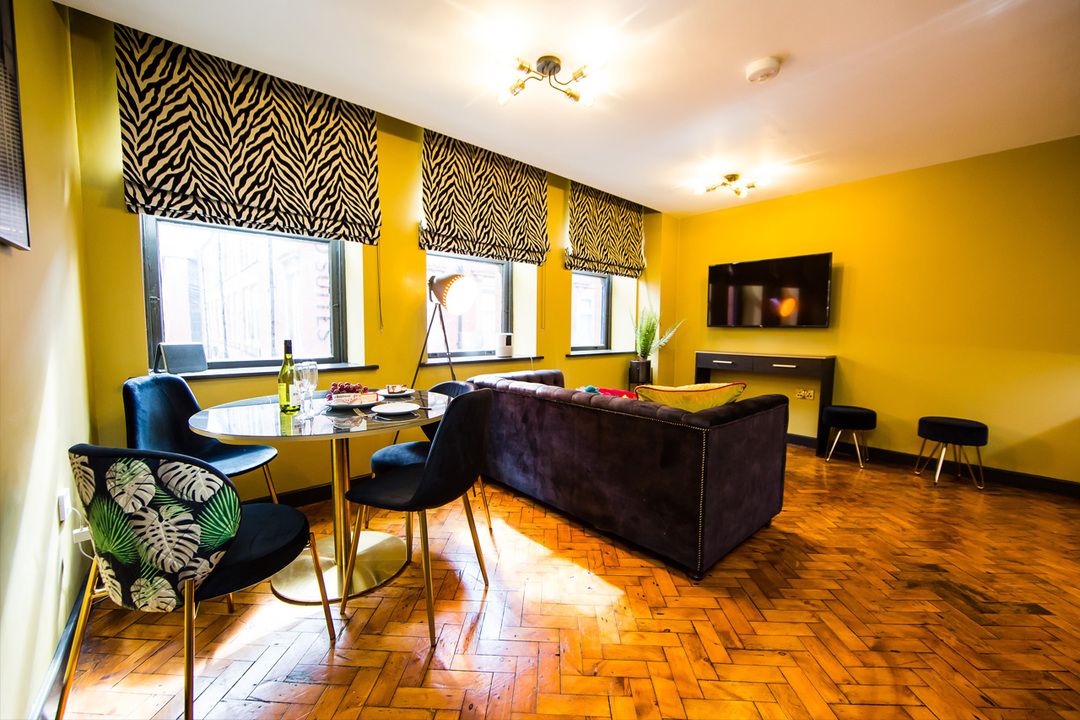 Maison Parfaite LS1
Our six aparments consist of five 1 bedroom apartments, and one 2 bedroom apartment. Each one has a double sofa bed in the lounge. Two of the 1 bedroom apartments have larger lounges, but the bathrooms and bedrooms are identical.
Kaiser Suite: 2 Bedroom Basement Apartment: consists of two double bedrooms (one of which is set within the original jewellery vault), large lounge / kitchen with two sofas (one makes into a double bed), two bathrooms with large walk-in showers, utility room with washing machine, iron, ironing board.
** Please note that only the lounge has any windows in this apartment.
Hirst Suite (Ground floor), Almond Suite (first floor) and Bennett Suite (second floor) are our standard sized apartments with double bedroom, bathroom with walk in shower, lounge / kitchen with double sofa bed and dining table. 50″ smart TV with Netflix, and bluetooth connectivity for music via your mobile device.
Grimshaw Suite (first floor) and Mellor Suite (second floor) have the same facilities, but with a larger lounge / kitchen area.
Location
The unofficial capital of Yorkshire. Leeds is a City at the heart of the action, bursting with life and cultural energy.
A vibrant creative community, with award-winning national theatre and dance companies, a world-class arena, and a thriving independent food scene you won't find anywhere else.
Leeds is also a renowned retail destination, where big brands meet Victorian arcades… and a welcoming host for international conferences, concerts, sporting events, colourful carnivals, and a calendar packed with festivals and events.
The skyline is filled with breathtaking architecture, and a destination easily reached by road, rail and air.
AYSGARTH NOOK - AYSGARTH
READ MORE
SKELDALE HOUSE - ASKRIGG
READ MORE
DRAGON VILLAS - HARROGATE
READ MORE
MAISON MOUETTES - WHITBY
READ MORE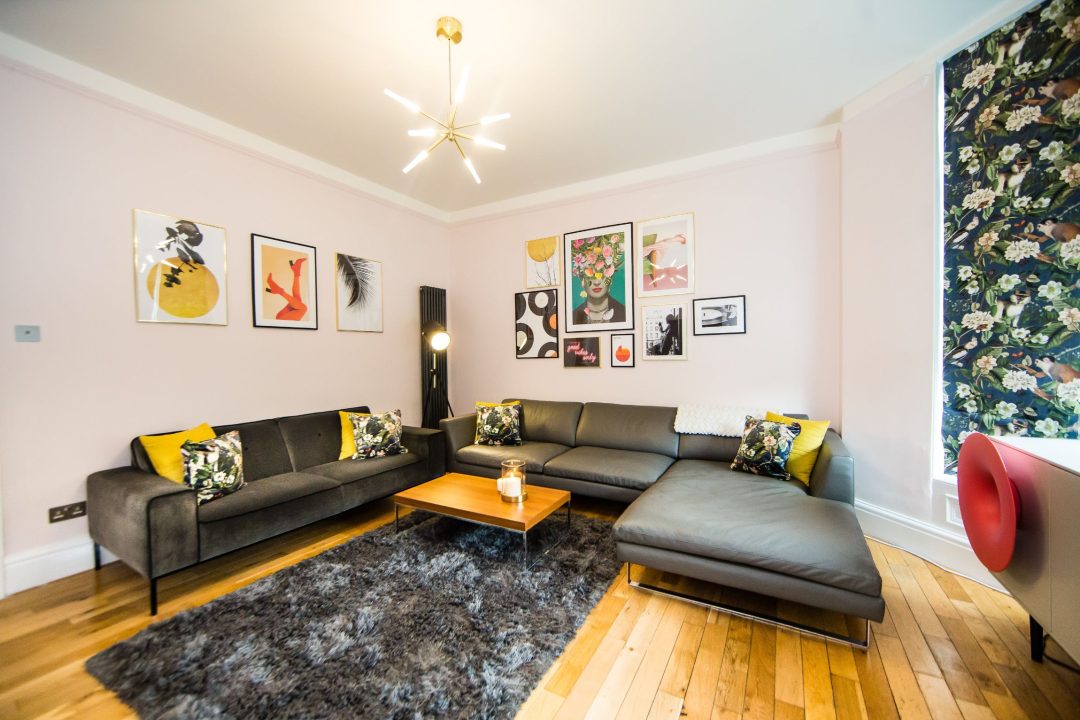 MAISON PARFAITE HG1 - HARROGATE
READ MORE
HILLTHORPE MANOR - WENTBRIDGE
READ MORE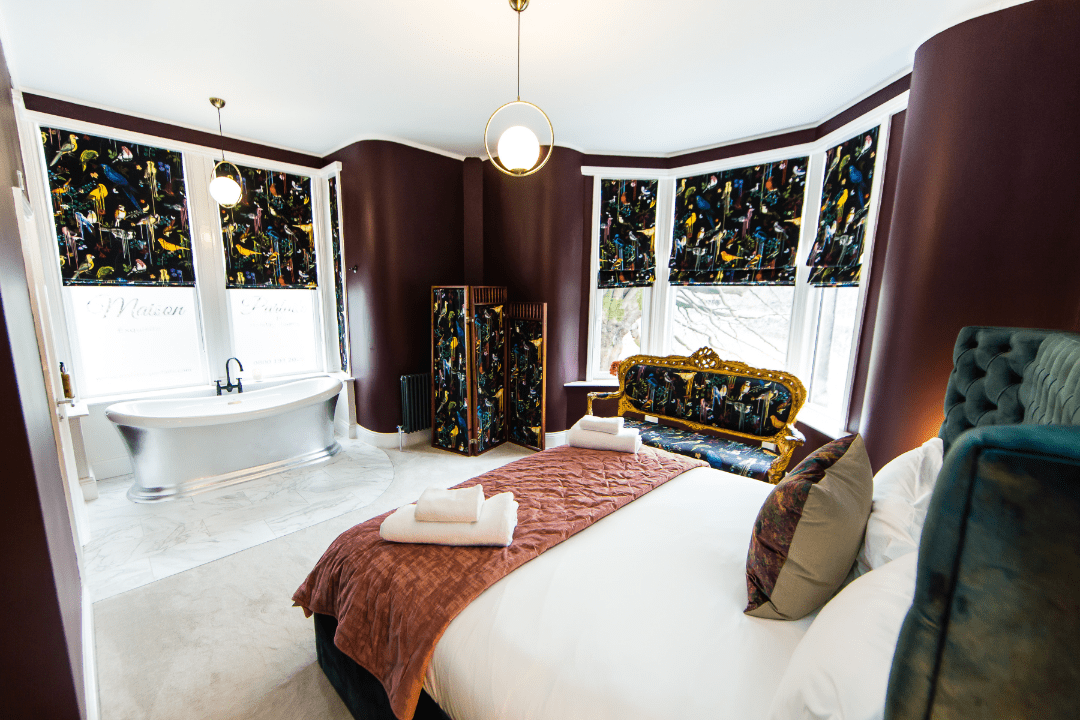 NYDSLEY HALL - PATELEY BRIDGE
READ MORE
ROUNTON VILLA - ROBIN HOODS BAY
READ MORE
MAISON PARFAITE LS1 - LEEDS
READ MORE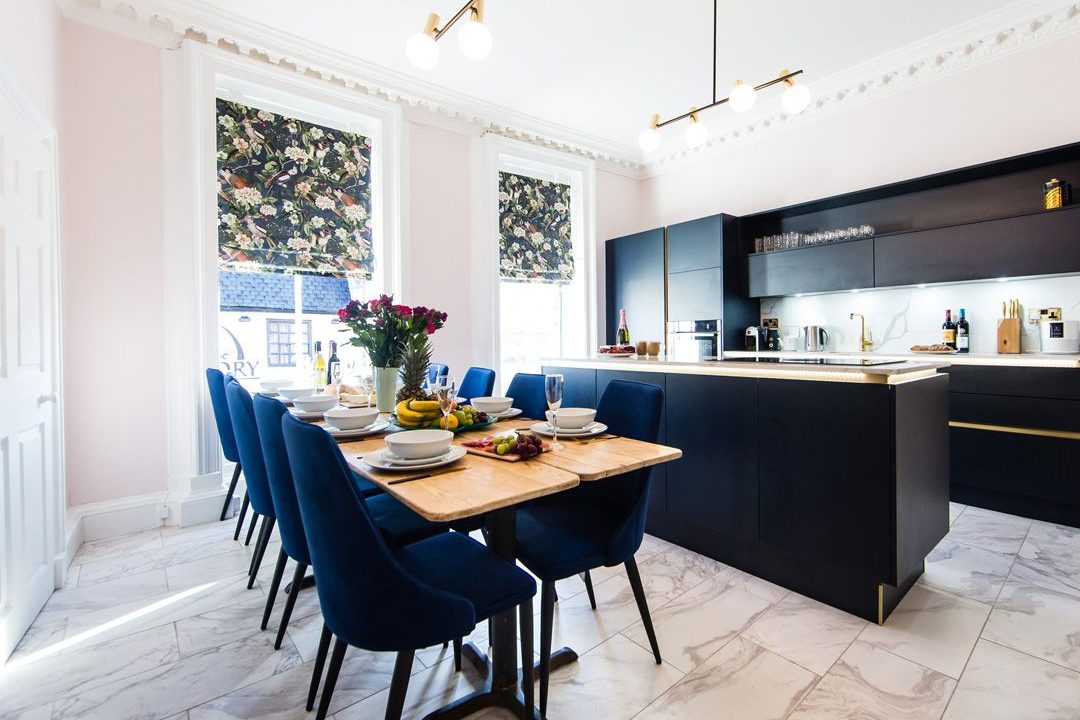 MAISON PARFAITE YO1 - YORK
READ MORE
Aysgarth Nook By Maison Parfaite
Maison Parfaite YO1, York
Maison Parfaite HG1, Harrogate
Maison Parfaite LS1, Leeds
Nydsley Hall - Pateley Bridge
Maison Parfaite at Robin Hoods Bay
Skeldale House by Maison Parfaite