Rounton Villa by Maison Parfaite
Formerly owned by a local Sea Captain, Rounton House is a large Victorian villa in Robin Hood's Bay, with enviable views over this uniquely stunning North Yorkshire coastline.
The property is grand, retaining many original features which contrast beautifully with a sleek, contemporary finish.
Located about 5 minutes' walk from Robin Hood's Bay town centre, Rounton Villa is a perfect base for exploring the surrounding coast and countryside, including the North Yorkshire and Cleveland Heritage Coast Waterfront Trails.
The villa can also be divided into two exquisite holiday apartments: Villa Neptune (ground floor, 2 bedroom apartment with garden and hot tub), or The Captains Residence (4 bedroom apartment with sea views, occupying the first and second floors).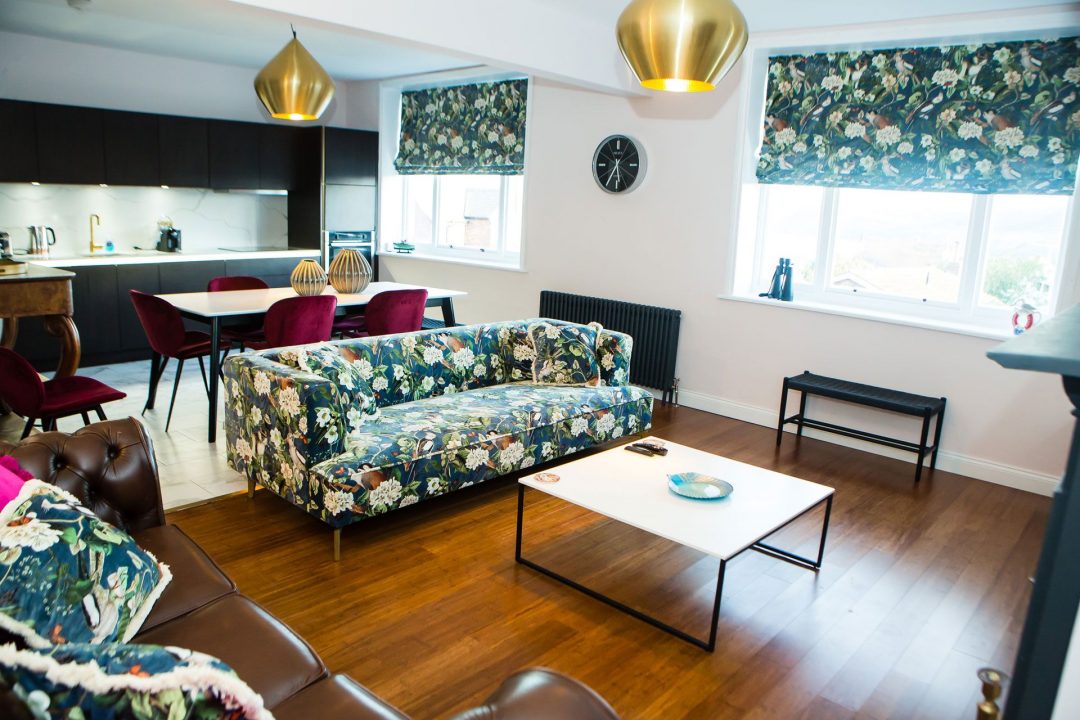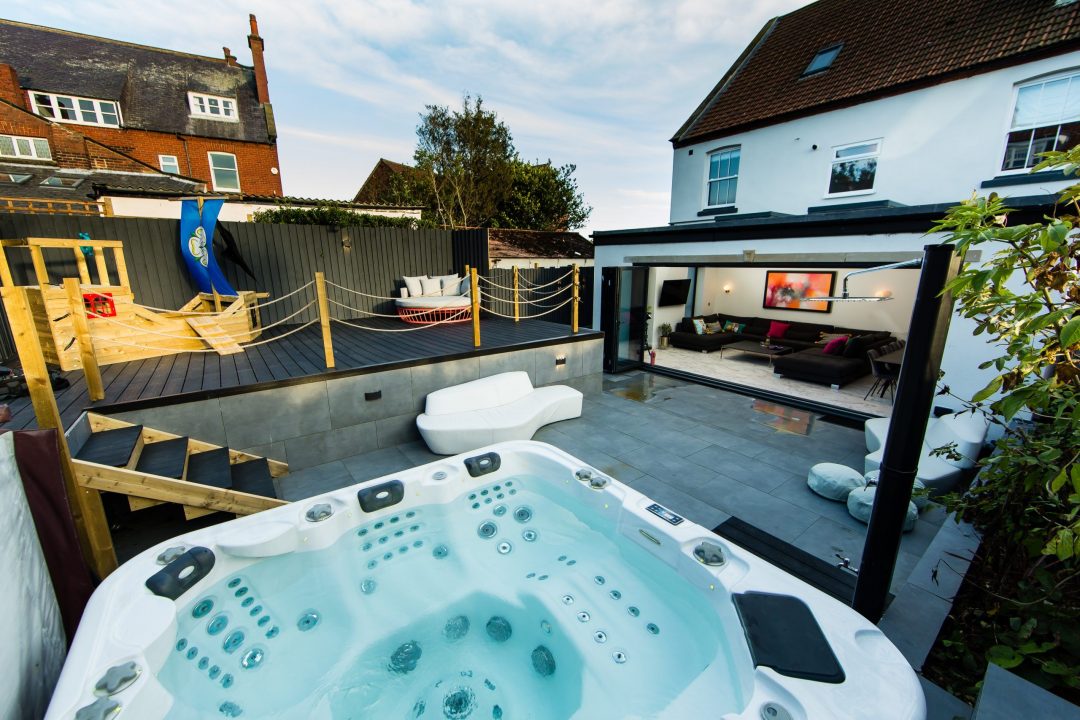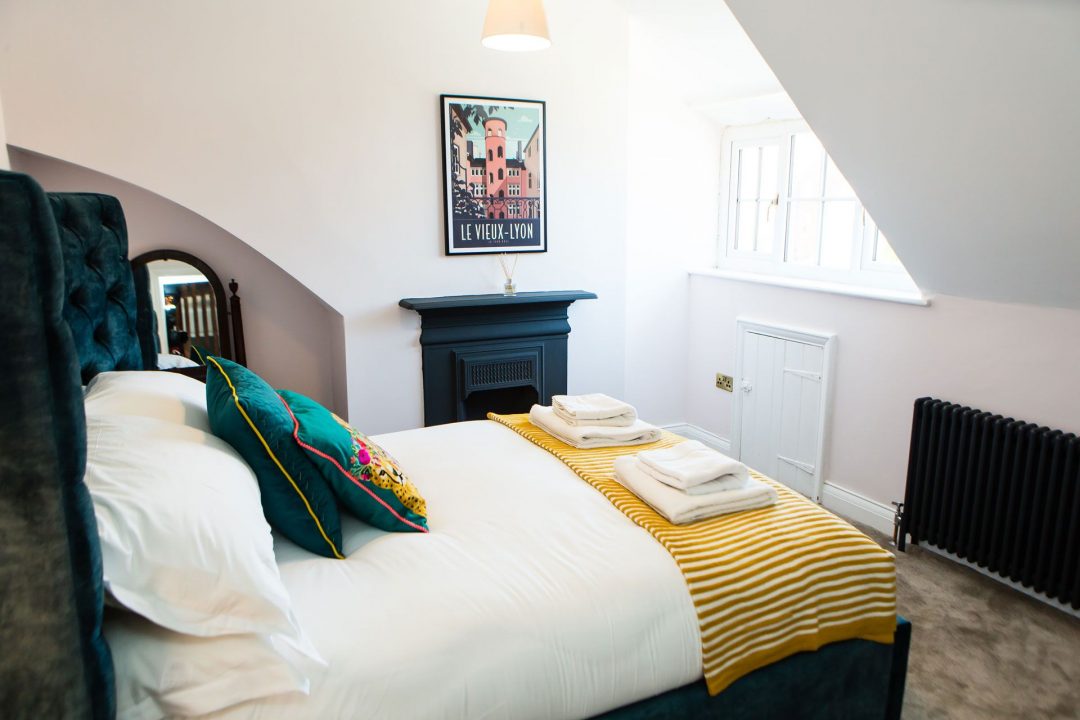 Rounton Villa:
The Entire Villa
Rounton Villa is the full house, combining The Captains Residence and Villa Neptune (described below), providing a vast Victorian Villa, generously accommodating up to 12 guests over 3 floors.
Perfect for a family retreat, Rounton Villa is ideally set out to bring everybody together, but to also offer privacy when needed. With 6 large bedrooms, 2 large lounges, 2 kitchens plus 3 full bathrooms and 3 WC's the facilities at Rounton Villa are bound to exceed your expectations.
Rounton Villa has 5 off-street parking spaces in total.
Villa Neptune:
The Ground Floor & Garden
 Villa Neptune is a wonderfully stylish and exceptionally spacious 2 bedroomed apartment.
Both bedrooms are dressed with sumptuous Superking beds and adorned with beautiful bespoke designer furniture. With high ceilings and designer lighting these rooms really are an absolute haven of decadence.
The apartment has a huge open plan living, dining space in the new modern extension with bi-fold doors opening out onto the large and enclosed private garden with hot tub, barbecue and seating area.
Villa Neptune has 2 off-street parking spaces.
The Captains Residence:
The Upper Floors
The Captains Residence occupies the first and second floors, but with it's own private entrance on the ground floor, accommodating up to 8 guests.
The first-floor open plan dining, lounge and kitchen has jaw dropping views across the bay is a glorious social space oozing with old school glamour in a thoroughly modern way.
Each of the 4 bedrooms (2 x Kingsize, 1 x Double and 1 x Twin), are dressed to thrill, with comfortable winged velvet beds that you just won't want to get out of. There are also 2 bathrooms (one with a large walk in shower, the other with a freestanding feature bath), and 2 separate WC's providing plenty of facilities for all.
The Captains Residence has 2 off-street parking spaces.
** Please note that the Captains Residence DOES NOT have access to the rear garden or hot tub.
AYSGARTH NOOK - AYSGARTH
READ MORE
SKELDALE HOUSE - ASKRIGG
READ MORE
DRAGON VILLAS - HARROGATE
READ MORE
MAISON MOUETTES - WHITBY
READ MORE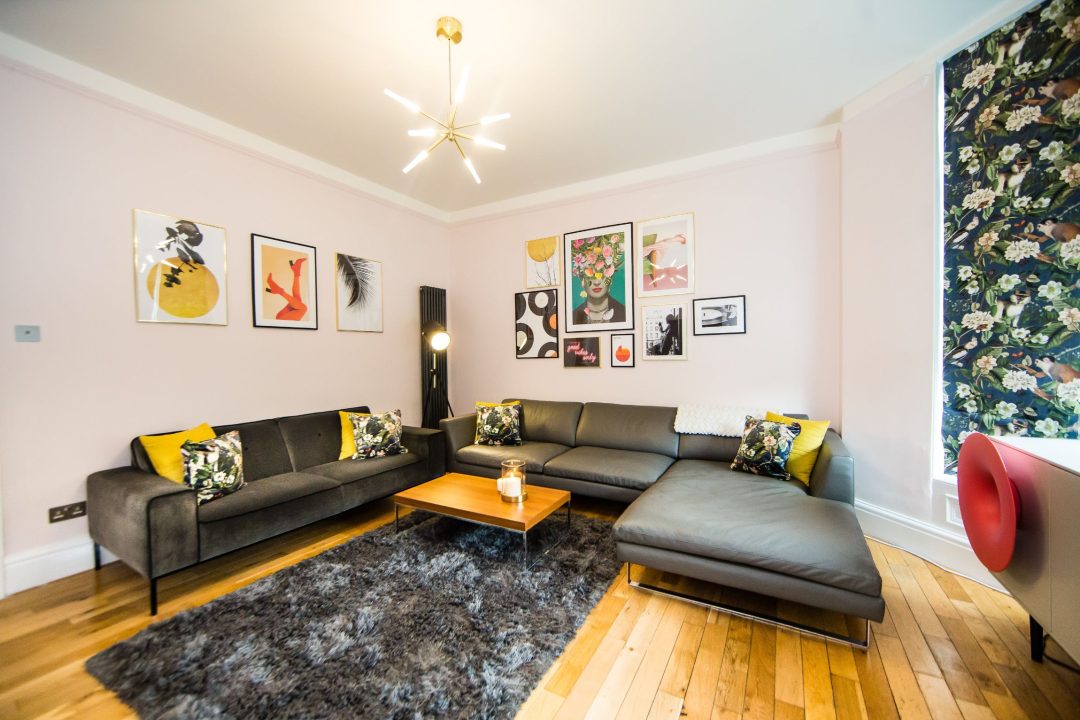 MAISON PARFAITE HG1 - HARROGATE
READ MORE
HILLTHORPE MANOR - WENTBRIDGE
READ MORE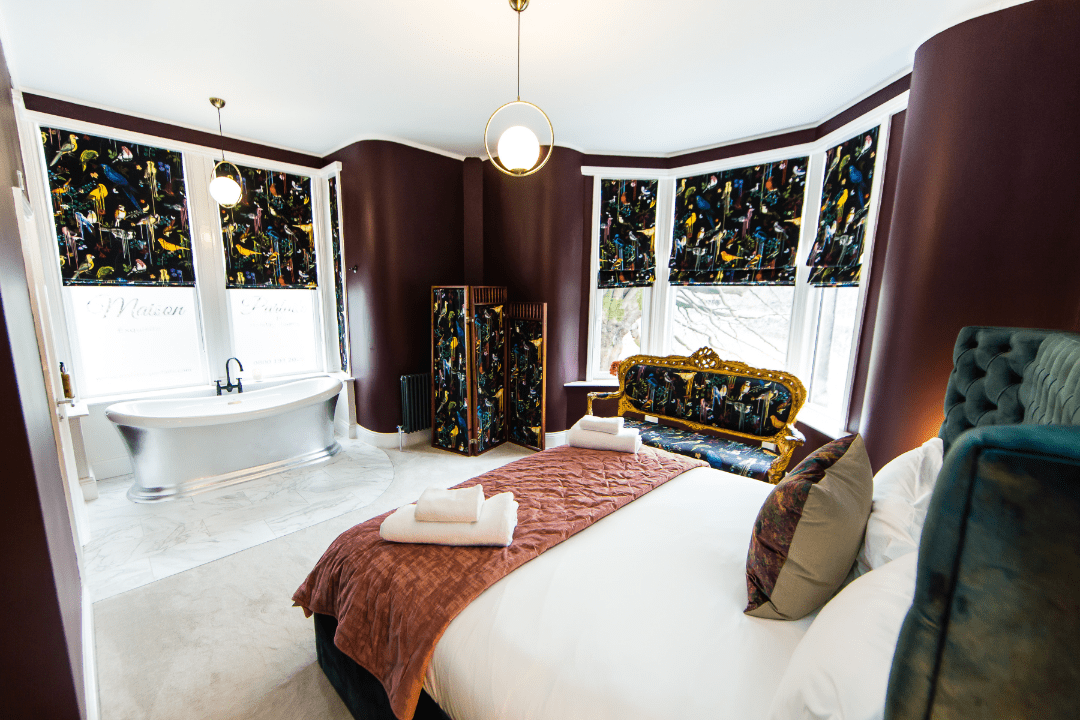 NYDSLEY HALL - PATELEY BRIDGE
READ MORE
ROUNTON VILLA - ROBIN HOODS BAY
READ MORE
MAISON PARFAITE LS1 - LEEDS
READ MORE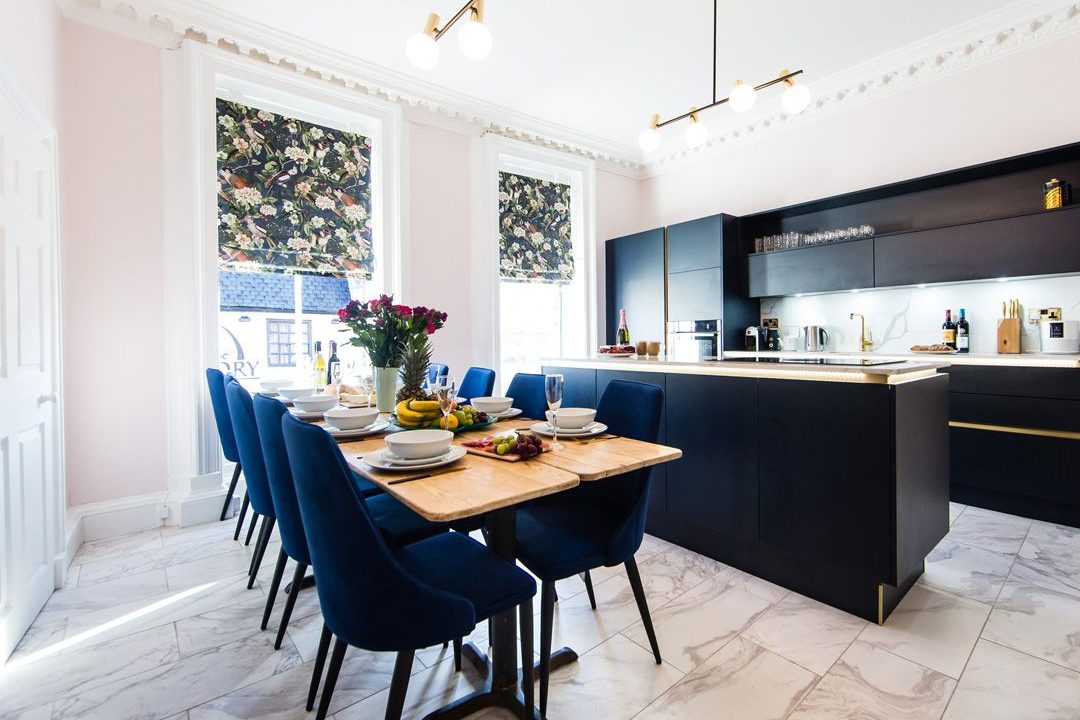 MAISON PARFAITE YO1 - YORK
READ MORE
Aysgarth Nook By Maison Parfaite
Maison Parfaite YO1, York
Maison Parfaite HG1, Harrogate
Maison Parfaite LS1, Leeds
Nydsley Hall - Pateley Bridge
Maison Parfaite at Robin Hoods Bay
Skeldale House by Maison Parfaite