Amy Davies of Little House In London: Influential Stylist, Writer, Digital Creator and Amara Blog Awards finalist 2018and 2019, stayed at Aysgarth Nook by Maison Parfaite this weekend. Here is what she said on Instagram and Twitter. Thank you Amy. We are delighted that you enjoyed your stay so much.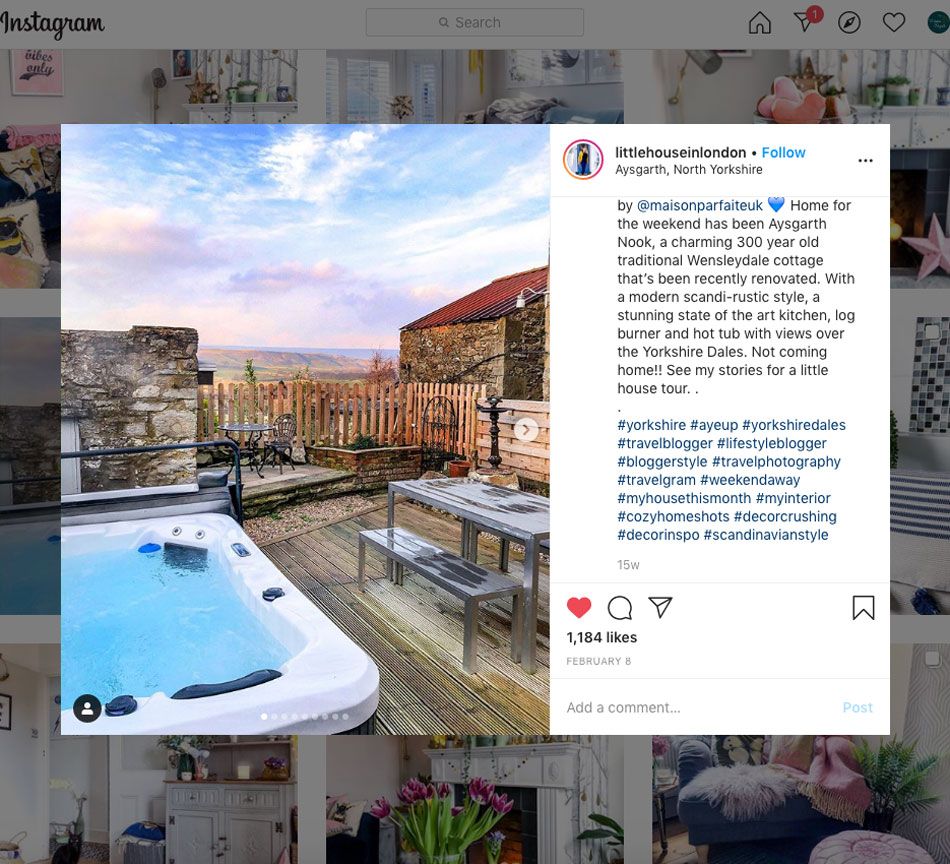 Amy got great feedback too… Here are some of the comments from her 83,000 followers on Instagram:
This looks so lovely, hope you've had a relaxing break xx
kirstyh_x
What a stunning place to stay ???
athomewiththehorsleys
It looks gorgeous Amy ?❤️❤️
happinessis_interiors
Oh this looks so amazing!! Hope you had the best time lovely! Thanks for taking us with you! Loved the tour on stories xx
karenanita
What a view! I do love a trip to Yorkshire. We have family there and it never disappoints!
mypdxhome
Omg this is freaking amazing ❤️❤️❤️
lamagardener
Oh my that's looks dreamy ?
elainesrovesntroves
Oh my this looks fabulous and that view
surrey_mama
Wow this looks amazing ❤️