Nestled along the coast of North Yorkshire, Whitby is a charming seaside town with breathtaking landscapes, rich history, and delicious cuisine. In this guide, we'll explore the top places to visit and dine, ensuring your trip is unforgettable.
The top attractions in Whitby
Whitby Abbey
This iconic abbey, perched on a clifftop overlooking the town, is a must-visit. It's not only a historic marvel but also offers panoramic views of Whitby and the North Sea.
https://www.english-heritage.org.uk/visit/places/whitby-abbey/
Whitby Harbour
Stroll along the picturesque harbour, watch the fishing boats come and go, and explore the quaint shops and seafood restaurants that line the waterfront.
https://www.northyorks.gov.uk/roads-parking-and-travel/ports-and-harbours/whitby-harbour
Captain Cook Memorial Museum
Learn about the famous explorer Captain James Cook and his connection to Whitby in this fascinating museum, housed in the historic building where Cook once lived.
https://www.cookmuseumwhitby.co.uk/
Whitby Beach
Enjoy a day at the beach, whether it's for sunbathing, building sandcastles, or taking a leisurely walk along the shoreline. It's a perfect spot for a family outing.
https://www.thebeachguide.co.uk/north-east-england/yorkshire/whitby.htm
199 Steps
Climb the legendary 199 steps that lead from the town to Whitby Abbey. Along the way, you'll find historic buildings, charming cottages, and breathtaking views.
https://www.visitwhitby.com/blog/199-whitby-abbey-steps/
Popular restaurants in Whitby
Whitby is home to a variety of restaurants offering diverse cuisine, from traditional fish and chips to fine dining experiences. Keep in mind that restaurant rankings and popularity can change over time, so it's a good idea to check the latest reviews and availability before planning your visit.
The Magpie Café
Known for its legendary fish and chips, The Magpie Café is a Whitby institution. Expect long queues, but the wait is worth it for the delicious seafood.
The Star Inn The Harbour
This upscale restaurant, led by renowned chef Andrew Pern, offers a seafood-focused menu and stunning harbour views. Reservations are recommended.
https://www.starinntheharbour.co.uk/
Trenchers Restaurant:
Another excellent spot for traditional fish and chips, Trenchers has been serving visitors for generations. It's family-friendly and offers a variety of seafood dishes.
https://www.trenchersrestaurant.co.uk/
The Moon and Sixpence
A cozy, traditional English pub with a restaurant serving a mix of classic British and international dishes. Their Sunday roasts are particularly popular.
https://www.moon-and-sixpence.co.uk/
The White Horse & Griffin
A historic inn with a restaurant serving British and Yorkshire cuisine, along with a great selection of ales and wines.
https://whitehorseandgriffin.com/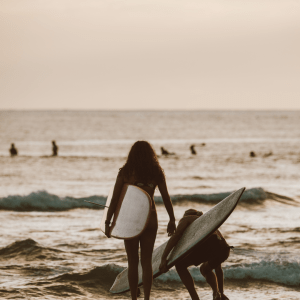 The best activities to do in Whitby 
Whether you're a family seeking adventure or an affluent couple looking for romance, Whitby has something for everyone.