Looking for somewhere to holiday where your dog is welcome to stay too? Wondering what you can do together while you're there, and even where you'll eat? We've got you covered!
Yorkshire is the ideal place for dog-friendly holidays, and every one of our exquisite holiday homes is the perfect base for your Yorkshire adventure together with your furry friend. To complete the experience we thought we would share our favourite things to do and places to eat while staying with us. All you need to do is choose which of our many locations is right for you – we've got everything else covered.
Dog-Friendly Things To Do in Yorkshire
Coastal Walks
Yorkshire has over 90 miles of coastline stretching from Staithes in the north, down to Spurn Point. With views like this, who is going to want to miss out? If you want this view, head to Flamborough Head for a 3 mile circular walk. There's plenty of parking and a great dog friendly cafe too – Headlands Family Restaurant & Cafe Bar
However, there are plenty of other great coastal walks as well. Just remember to keep your dog on the lead so they don't disappear over the cliffs! Generally, whether you want a shorter walk of 2 miles or one up to 10 miles, you will get some great coastal views.
Beningbrough Hall and Gardens – Near York
Visit Beningbrough while staying with us at Maison Parfaite Y01
Beningbrough Hall is a National Trust property and Georgian mansion with three floors to explore. There are family-friendly interactive exhibits with different things to do. There are some pretty walled gardens where kids can help out with the watering. They also have an outdoor playground plus den building in the woods. There is a good range of walks on offer so make sure you pick up a map at reception.
Address: Beningbrough Hall, Gallery and Gardens, York YO30 1DD
https://www.nationaltrust.org.uk/beningbrough-hall-gallery-and-gardens
Bolton Abbey
Visit Bolton Abbey while staying with us at Nydsley Hall, Pateley Bridge
On the banks of the River Wharfe in the heart of the Yorkshire Dales is one of North Yorkshires most famous sites, Bolton Abbey. It has over 80 miles of footpaths to walk and explore and you can also explore the abbey ruins. There are 60 stepping stones that you can attempt to cross across the river (don't worry there is also a bridge). North of here there is a large beach area popular with families and a wooden galleon kids can play on. Kids will love the wellie walk which is a woodland adventure trail with fun things to do along the way including obstacles, slides, tunnels and more.
Address: B6160, Skipton, BD23 6EX
Brimham Rocks
Visit Brimham Rocks while staying with us at Nydsley Hall, Pateley Bridge
In Nidderdale, North Yorkshire you will find an amazing collection of natural rock formations. They were formed many years ago and they sit high up on a hill. They are maintained by the National Trust and are free to visit (small parking charge for non-members). Most of the formations have been named after things that they look like including dancing bear, eagle and the Druid's writing desk (nick-named E.T.). You are free to explore these formations and climb on them. There is a small visitor centre.
Address: Brimham Moor Road, Summerbridge, Harrogate HG3 4DW
https://www.nationaltrust.org.uk/visit/yorkshire/brimham-rocks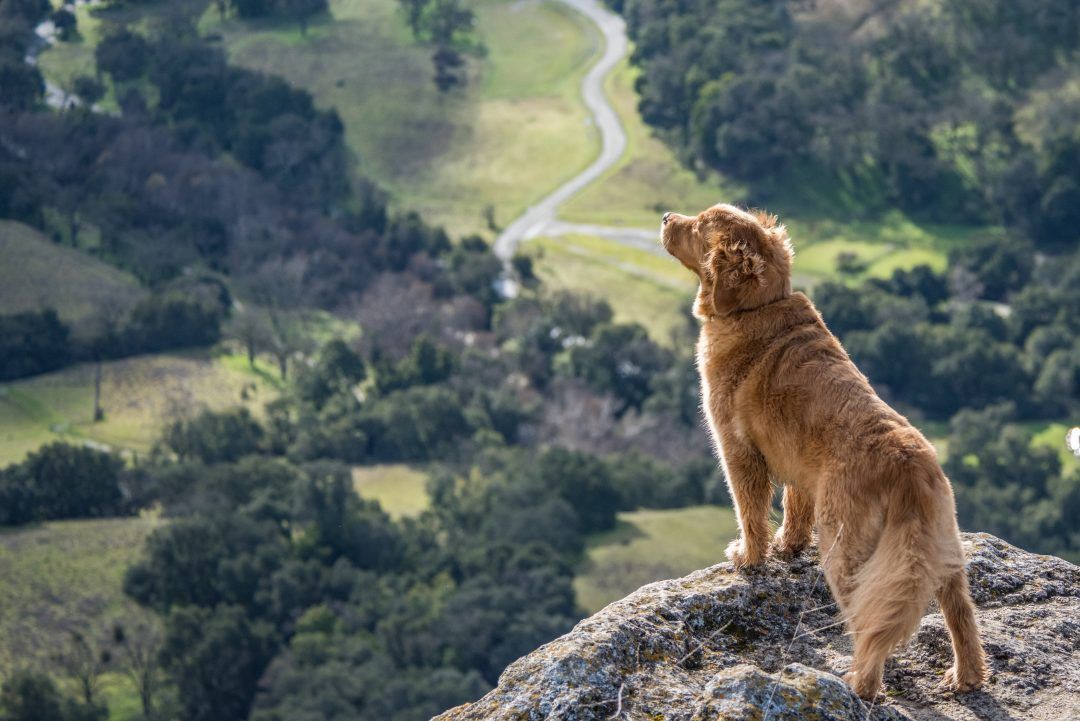 Castle Howard
Visit Castle Howard while staying with us at Maison Parfaite Y01
Castle Howard is a magnificent house which is Italian in design with some magnificent rooms and statues. There are extensive grounds with woodland, a stunning Atlas Fountain, a Temple of the four winds, walled gardens and more. There are two fantastic play areas including Skelf Island which can be accessed with a rope bridge across the water. There is plenty to play on in both areas and you can stand right next to the wooden adventure playground with your dog. They can't, however, go close to Skelf Island.
Address: Castle Howard, York YO60 7DA
https://www.castlehoward.co.uk/
Dalby Forest – Low Dalby
Visit Dalby Forest while staying with us at Rounton Villa, Robin Hood's Bay
Dalby Forest is home to 13 walking trails, 6 cycling trails and 4 running trails. They have a Gruffalo orienteering trail with sculptures plus they usually have a child-friendly activity trail. There is a play area next to the visitor centre with slides, an assault course, a stream for paddling and more. There is also a play area on the other side of the forest which you will need to drive to. The forest is also home to Go Ape.
Address: Low Dalby, Pickering, YO18 7LT
https://www.forestryengland.uk/dalby-forest
Fountains Abbey and Studley Royal Water Garden – Near Ripon
Visit Fountains Abbey while staying with us at Nydsley Hall, Pateley Bridge
Fountains Abbey is a National Trust property and it is huge! We spent hours there. The abbey is the largest monastic ruin in the UK and you can explore all of it. Kids will love being able to climb and walk on the ruined walls. Make sure you pick up a map as there is a lot to find and see. There is an excellent wooden adventure playground. The Royal water gardens are as beautiful as their setting with follies to be found, beautiful lakes and many bridges.
Address: Fountains Abbey, Ripon HG4 3DY
https://www.nationaltrust.org.uk/visit/yorkshire/fountains-abbey-and-studley-royal-water-garden
Mother Shipton's Cave – Knaresborough
Visit Mother Shipton's Cave while staying with us at Maison Parfaite HG1 or Dragon Villas, Harrogate
Mother Shipton's Cave is one of the oldest tourist attractions in the UK and can be found in the heart of Knaresborough. It is a stunning place full of mystery and intrigue. Mother Shipton was born in the cave in 1488 and as she grew older she looked more and more hagged like which made her likened to a witch especially as some of her prophecies came true. You can see the small cave and the petrifying well where water turns items to rock in just a matter of months plus a wishing well. The site isn't massive so you won't be going for a long walk with your dog. They hold some excellent family-friendly events during school holidays and there is a good adventure playground with a pirate ship, obstacle course, zip wire and more.
Address: Prophecy House, Harrogate Rd, High Bridge, Knaresborough HG5 8DD
https://www.mothershipton.co.uk/
Dog Friendly Places to Eat in Yorkshire
Now you know what to do while you're here. But where can you find that perfect pub on the village green or beachside cafe where your dog will be as welcome as you?
We've sniffed out some of the best dog-friendly places for you and your dog to stop off for a bite to eat and where they can rub noses with other Yorkshire canines and enjoy a treat or two.
The Black Swan at Helmsley
Super dog-friendly pub dating back to the 15th century in the delightful Yorkshire town of Hemsley offering a great doggy welcome and serves home cooked Yorkshire and British pub fayre. Great Sunday roasts with homemade Yorkshire puddings.
Eat at The Black Swan while staying with us at Maison Parfaite Y01
Bike & Boot, Scarborough
A super dog-friendly quirky place with far reaching views across Sought Bay. The Bike & Boot's Bareca restaurant serves Mediterranean food with a Pizza Pasta Grill and an extensive range of small plates of tapas. Dogs are welcome to join you in the restaurant. What's not to like! The restaurant is open for breakfast, coffee, cake, lunch and dinner.
Eat at The Bike & Boot while staying with us at Rounton Villa, Robin Hood's Bay
Devonshire Fell, Skipton
Why not take your dog for afternoon tea at the amazingly dog-friendly Devonshire Fell. You can dine with your dog in the conservatory with spectacular panoramic views of the Yorkshire Dales, Burnsall village and the River Wharfe. Afternoon tea includes sandwiches, cakes plus homemade scones and clotted cream.
Eat at The Devonshire Fell while staying with us at Casa Del Artista, Skipton
The White Swan Inn, Pickering
The White Swan is passionate about food, so much so that their restaurant has earned two AA rosettes. Their ethos is clear; simple goodness from fresh ingredients that are sourced in-season, properly cooked and presented. Yorkshire is the pantry of England! Their menus change daily depending on the season so there will always be something new and delicious to try. Four-legged friends are welcome to dine with you in the bar area or snug.
Eat at The White Swan while staying with us at Rounton Villa, Robin Hood's Bay
The Farmers Arms, Muker
A gorgeous traditional pub, The Farmers Arms in Muker is in Swaledale, one of the most beautiful locations in the Yorkshire Dales. It is super dog-friendly and serves excellent local dishes as well as a range of local ales. There is a really lovely fire where your dog can snuggle up after a bracing walk along the Dales. A great stopping off point for local dog walkers.
Eat at The Farmers Arms while staying with us at Skeldale House or Aysgarth Nook
The Endeavour (Whitby)
The Endeavour is a much-loved, quaint and authentic pub that gives you lovely views over the local marina, and yes, you can bring your dogs into the snug to relax. Grab them a dish of water and join in the regular entertainment. Lovingly presented on the outside and a brilliant English pub atmosphere on the inside, The Endeavour is well-known in the area for its live music, which you'll normally be able to dip into across the weekend.
Eat at The Endeavour while staying with us at Maison Mouttes, Whitby
North Bar Social in Otley
Located in the hipster town of Otley and a magnet for Leeds' trendsetters of an evening, North Bar Social also welcomes four-legged friends who need a break from walks on Otley Chevin.
A bowl of water and dog treats aplenty await your canine friend as you decide upon the right ale or international bottled beer choice from this well-stocked institution.
North Bar Social is a trendy and modern dog friendly pub with a bar area and is within walking distance of the train station for those who need a good excuse to have just one more.
Eat at The North Bar Social while staying with us us at Leeds LS1
The Lister Arms, Malham Cove
A traditional coaching inn a short walk from the famous Malham Cove in the heart of the Yorkshire Dales. The Lister Arms was voted Yorkshire's Favourite Pub 2019 and a break here with your dog is enough to see why.
From an open log fire to home-cooked food, local beers, pub classics, cask ales, great atmosphere and amazing cheeseboards accompanied by vintage ports, a trip here is all about comfort, whether that is sought in the pub's good food and excellent ales.
Eat at The Lister Arms while staying with us at Nydsley Hall, Pateley Bridge
The Green Dragon, Hawes
Located in the famous cheese-making town of Hawes in Wensleydale, in the Yorkshire Dales. The Green Dragon is a 13th century pub found near Hawdraw Force, England's highest located single drop waterfall. Low beamed ceilings, traditional wooden pub furnishings, a beer garden and cosy corners await at this superb dog-friendly pub which serves locally-sourced food, from family sized meals to snacks.
Eat at The Green Dragon while staying with us at Skeldale House or Aysgarth Nook
The Black Horse Inn (Whitby)
Based away from the hustle and bustle in central Whitby, The Black Horse Inn is a quiet, lovely escape that offers a dog friendly pub experience quite unlike any other. Describing itself as a little pub with a big range of choice, this is a characterful nook that will welcome dogs in at the bar areas. There's even a resident Miniature Schnauzer here, too – he goes by the name of Dave! While a little off the beaten track, this is a delightful pub stop that offers fresh water for dogs as well as treats on the bar.
Eat at The Black Horse while staying with us at Maison Mouettes, Whitby
The Last Drop Inn in York
Located in the picturesque city, this is an excellent choice for you and your furry friend, history buffs, shopaholics or those who enjoy a day's antics on the River Ouse, The Last Drop Inn in York city centre is owned by York Brewery and as such you'll find their latest products on tap and on the shelf.
From old-school favourites to special brews, this favourite amongst locals and tourists alike has doggy treats and water for your dog.
Eat at The Last Drop Inn while staying with us at Maison Parfaite YO1
Foresters Arms, Grassington
Located in the picturesque village of Grassington, the Foresters Arms is a fantastic village pub in the heart of the Yorkshire Dales. Renowned for its warm and welcoming atmosphere, friendly staff and clean rooms.
This historic pub invites dog owners to enjoy a refreshing drink or a hearty meal. At the same time, their canine companions socialise with other furry patrons. With stunning views of countryside and a stone's throw away from popular walking trails, the Foresters Arms is an ideal pit stop for visitors and locals alike with their fido in tow.
Eat at The Foresters Arms while staying with us at Maison Parfaite YO1
The Burgoyne, Reeth
Part of the Maison Parfaite family, situated in the breath-taking Swaledale Valley, The Burgoyne is the perfect place to relax, recharge and unwind. Escape the ordinary and step into the beauty of the Yorkshire Dales National Park from The Burgoyne. Take time to do what makes you happy. Go for long walks on the North York moors, eat delicious locally sourced food, indulge in great conversations and forget everything else.
You can stay the night, spend the evening or just while away the afternoon migrating from the comfort of the bar to the restaurant to the fireside sofas in the lounge.
Finally, at the end of the evening, slip away to your bedroom and enjoy your own private corner of the Yorkshire Dales.
Eat and stay, or just eat with us at The Burgoyne, Reeth.
The Blue Bell Inn, Kettlewell
Set in the charming village of Kettlewell, The Blue Bell Inn is a delightful dog-friendly pub in the Yorkshire Dales. Famed for its inviting atmosphere of humans and pooches, it also serves exceptional food. This traditional inn encourages dog owners to bring their beloved pets for a memorable visit. It has inside and outdoor seating and is renowned for its homemade food and excellent service.
With its proximity to popular walking trails and picturesque scenery, The Blue Bell Inn is the ideal stop off for families with kids looking to explore the beauty of the Yorkshire Dales with their canine companions by their side.
Eat at The Blue Bell Inn while staying with us at Nydsley Hall, Skeldale House, Aysgarth Nook
Now you have everything you need to plan the perfect stay away with those you love the most, including your favourite furry friends. Luxury dog-friendly accommodation, loads to do, and great places to eat. What are you waiting for?!